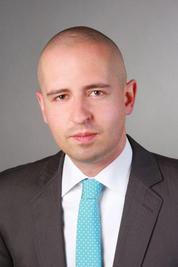 Ass. iur. Jan Ullmer
Wissenschaftlicher Mitarbeiter

Sprechstunden:

nach Vereinbarung

Raum:

301

Tel.:

+49 721 608-45125

Fax:

+49 721 608-46506

jan ullmer∂ kit edu
Zentrum für Angewandte Rechtswissenschaft (ZAR)
Institut für Informations- und Wirtschaftsrecht

Vincenz-Prießnitz-Str. 3
Geb. 07.08 (3.OG)
76131 Karlsruhe
Research Abstract
Today, management, preservation and accessibility of research data are issues often still addressed in a rather insufficient way and as a result much valuable research data is never published or even properly preserved. Throughout the last years these insufficiencies have drawn more and more attention to questions of how research data management (RDM) can be improved and professionalized and numerous institutions started or intensified coping with the topic.
Since research data may often consist of or at least contain personal data linkable to natural persons, data protection compliant processing is one important aspect that must be duly considered throughout all stages in the lifecycle of research data. Both "Freedom of Research" on the side of the researcher and the "Right to Informational Self-determination" on the side of those concerned by processing of their personal data are protected under national and European constitutional and sub-constitutional law, sometimes inevitably causing conflicts between contradictory rights and interests. It is therefore important to find suitable ways to balance these rights and interests and enable the best possible use of data in research while at the same time ensuring a sufficient level of protection for sensitive personal data and compliance with data protection law.
This requires analysis of the current and upcoming legal framework for data protection, identification of possible improvements in handling of research data in compliance with current regulations as well as the identification of necessary or desirable adaptions in the data protection framework with regard to requirements of researchers. Especially the major reform in European data protection law that eventually led to the "General Data Protection Regulation" which will be directly applicable in all EU member states as of 25 May 2018 calls for further research on the subject of protection of personal data being processed in energy research and other fields of research.